186) ? true : false" x-init="bredCrumbHeight = $refs.breadcrumbs.clientHeight" >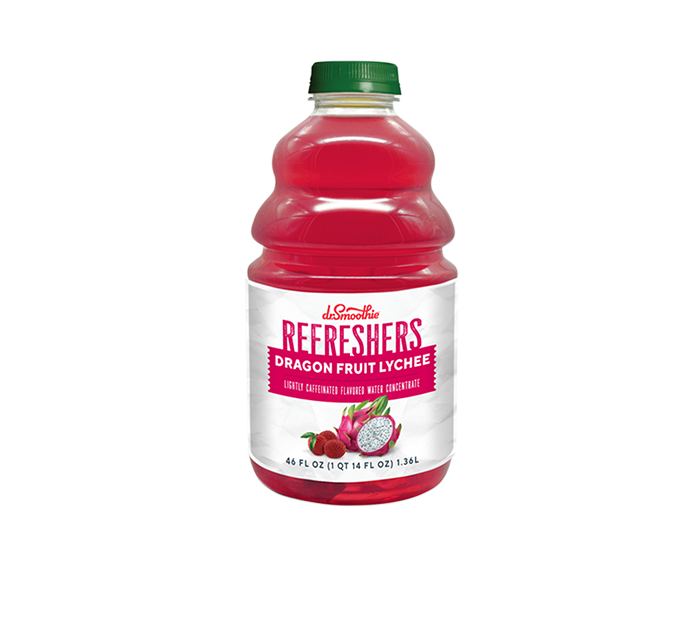 Dr. Smoothie - Refreshers - Dragon Fruit Lychee
 
A smooth and satisfying fusion of tropical dragon fruit and zesty lychee berries (One 46oz bottle makes 11-16oz servings).

Dr. Smoothie Refreshers are handcrafted from fruit juice, pure cane sugar and Stevia, plus lightly caffeinated with green coffee extract.
Ingredients: Filtered Water, Cane Sugar, White Grape Juice from Concentrate, Dragon Fruit Puree, Lychee Juice Concentrate, Natural Flavor, Lemon Juice, Malic Acid, Green Coffee Been Extract, Ascorbic Acid (Vitamin C), Fruit and Vegetable Juice (for color), Stevia, and Aloe Vera.